Local 36 (St. Louis) sheet metal worker-turned-signatory contractor Rochelle Bonty was recognized by the Missouri Women in Trades (MOWIT) in early April, when she earned an honorable mention in MOWIT's 2022 Contractor of the Year category. Bonty, the first Black woman in the Local 36 apprenticeship program, started her business — RMB Mechanical — in 2020.
"I wanted to open my own business for my family, for the industry, because the number of MBE/WBE [minority business enterprise/woman business enterprise] businesses are few, and for others who look like me, so they can be inspired to do the same," Bonty told the Labor Tribune. "It's hard, but others need to see it's not impossible."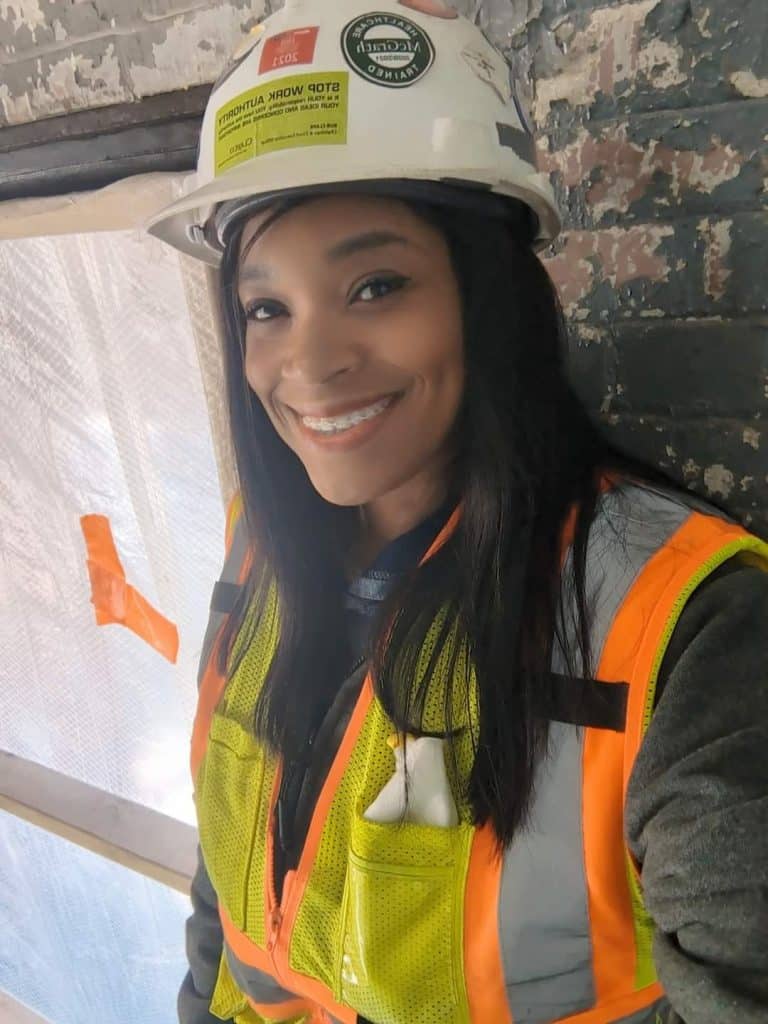 Bonty entered the sheet metal trade out of a love for working with her hands and the desire to create something out of nothing; "I enjoy seeing the process of renovation and preserving the history of the city I grew up in," she said. In 2020, that love for her craft spurred her to take the next step in her career. She had been working at Ball Park Village for Clay Piping Systems when the pandemic started — she was laid off, and although she returned to her previous employer, she began researching the process of starting one's own business. Given the emphasis the pandemic has placed on indoor air quality, she immediately thought of HVAC duct cleaning.
"For me, that was the simplest thing to start and I didn't need as much money as opposed to taking on a major HVAC contract," she told the Tribune. "I started making calls to businesses and asking if they needed their air ducts cleaned."
After contacting the St. Louis Development Corporation, they offered her a grant for air duct cleaning.
"That was my first contract," she added.
Since then, Bonty's trailblazing career has moved forward at breakneck speed. She recently became the first Black woman to serve on the board of SMACNA St. Louis, and she has aimed to inspire more women and high school graduates to join the trades via her work as a member of the National Association of Women in Construction (NAWIC) St. Louis chapter and as a St. Louis Building Union Diversity (BUD) program mentor. Such efforts are especially significant as SMART aims to strengthen our union by organizing, recruiting and retaining workers from across all backgrounds.
"I wasn't sure if I could [have a career in the trades], but I did," she said. "I hope to be an example for others so they can overcome their doubts and fears and do things uncommon in the construction industry."