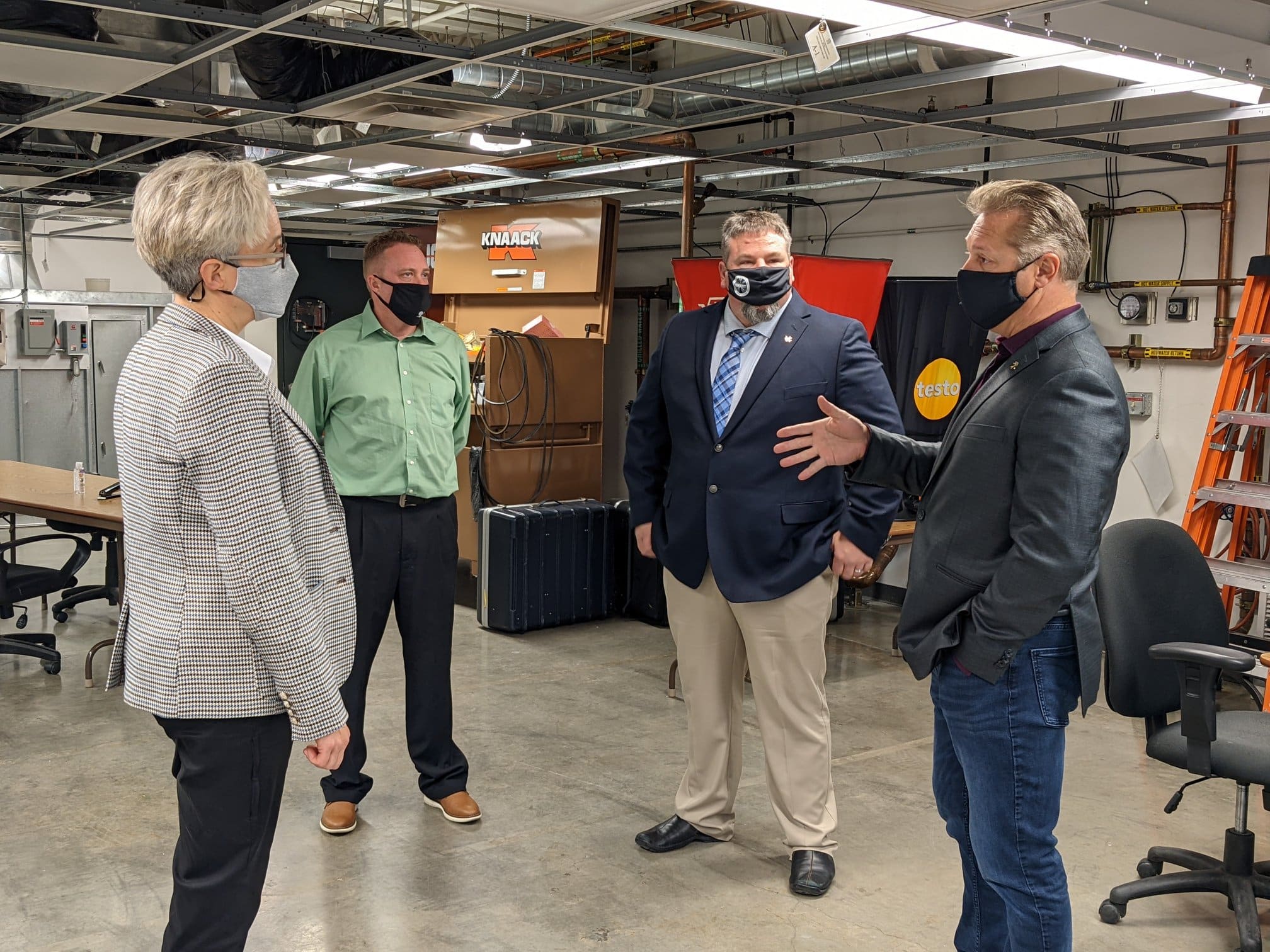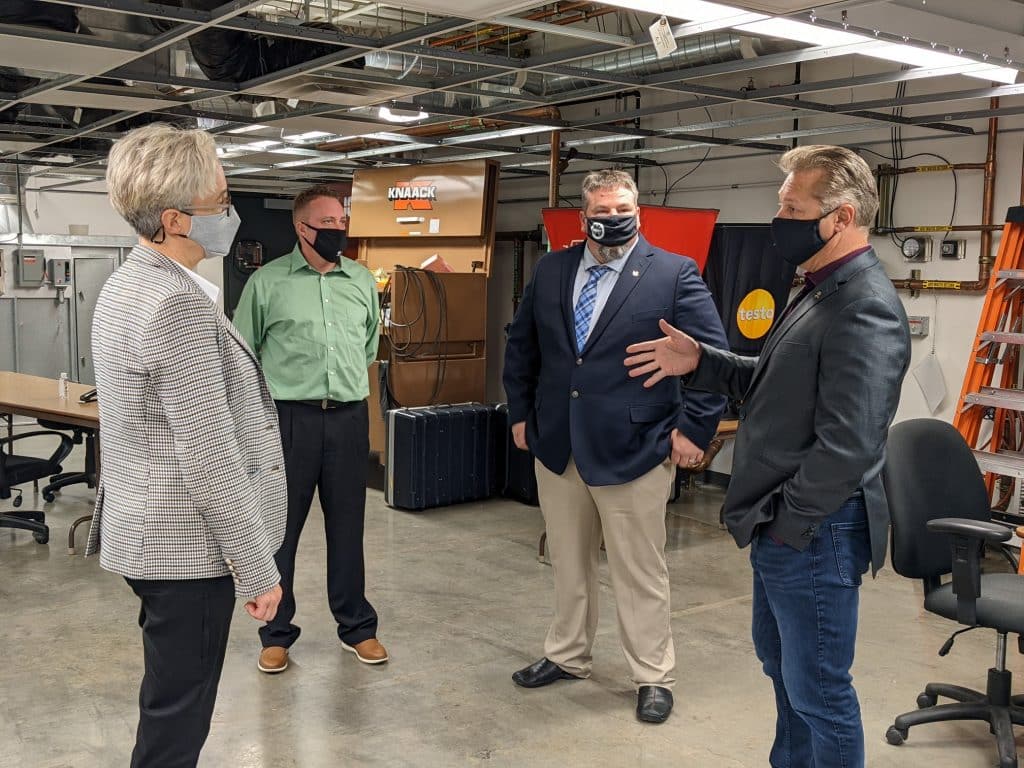 From Delaware to Oregon, sheet metal local unions are winning state legislative victories, helping put SMART members to work and improving the well-being of their communities.
On July 26, members of SMART Local 19 (Philadelphia, Pa.) joined Delaware Governor John Carney at the state capitol, where Carney signed into law a regulation that expands prevailing wage to include custom fabrication. Local 19 had pushed for this legislation for years, said Local 19 Political Director Todd Farally.
"This ensures that every worker that performs custom offsite fabrication, including ductwork and commercial signage, is paid the proper family-sustaining wage," he explained. "Local 19 and the other mechanical trades, along with our sponsors, worked diligently to get this law passed."
In the past, bad-faith developers had used custom offsite fabrication as a loophole to pay workers less and undermine area contractors, even when fabrication was taking place on materials for prevailing wage projects. By helping build a coalition to bring custom offsite fabrication under prevailing wage — a coalition that included state Senate Majority Leader Bryan Townsend, House Labor Committee Chair Ed Osieski, Representative Kim Williams, Senator Jack Wagner, contractor SSM Industries and others — Local 19 and other area unions will protect Delaware workers and contractors alike.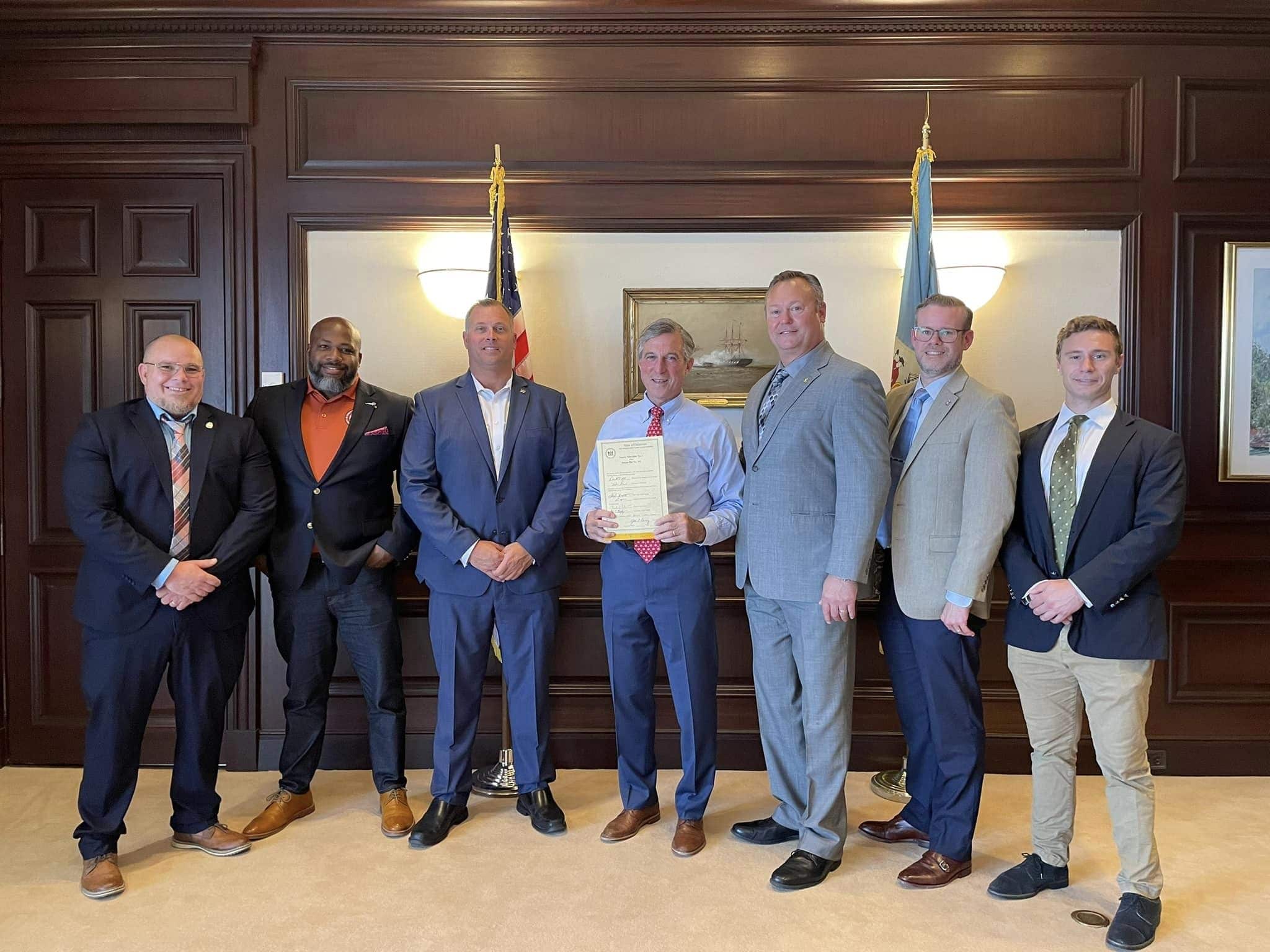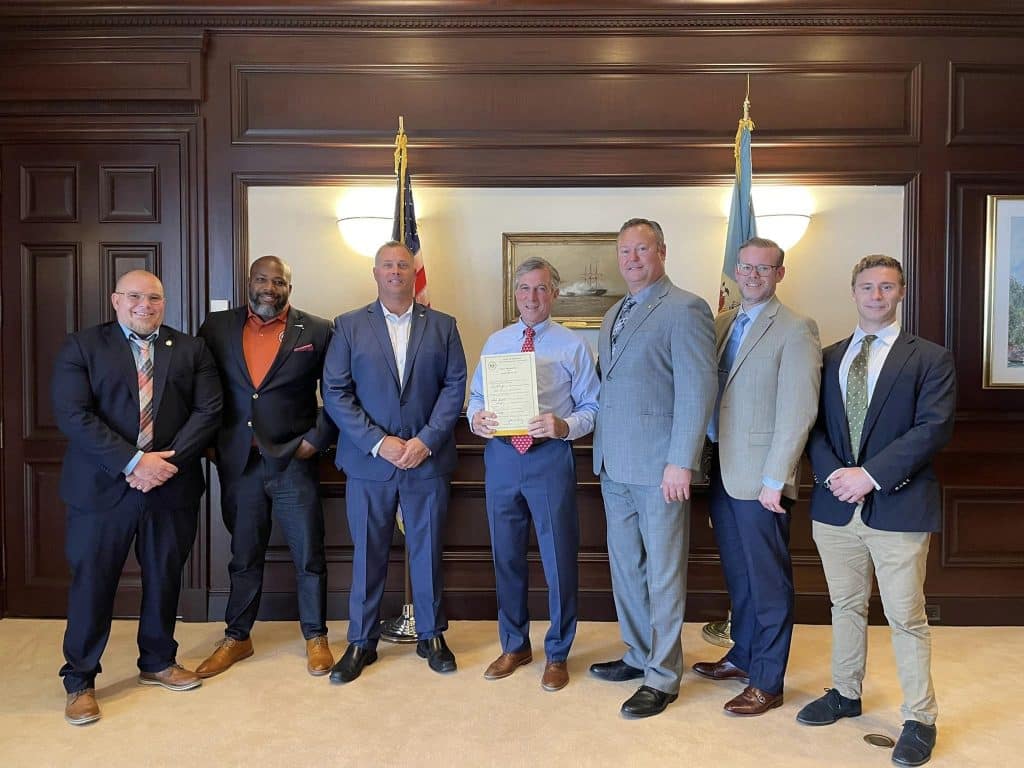 "This is exactly why it is vital for our members and all workers to be engaged in the political process," Farally added. "When we fight, we win!"
In Oregon, meanwhile, SMART Local 16 built a powerful group of allies, including the National Energy Management Institute (NEMI), to help pass House Bill 3031, which relates to indoor air quality in schools. If school districts receive funding to improve indoor air quality, the law would require indoor air quality assessments of K–12 school facilities every five years and the use of carbon dioxide monitors in all K-12 buildings to help confirm that all school ventilation systems are operating correctly, and that staff is notified right away of any deficiency or issue. It also mandates the review of an independent third-party mechanical engineer to ensure the proper corrections are made for the best results. Importantly for SMART members, labor standards contained in the bill will require that skilled, trained and certified workers perform the work — creating good, family-sustaining jobs.
The process began all the way back in November 2021, according to Local 16 Regional Representative/ Political Coordinator Russ Benton. That's when Local 16 began meeting with politicians and candidates on both sides of the aisle.
"Over the next 12 months, [Local 16 Business Manager] Brian Noble and I met with every legislator that would meet with us regardless of political affiliation," Benton explained. "This turned out to be incredibly important at the end of session due to the Senate Republican walkout."
A crucial part of the successful campaign was developing a partnership with the state Department of Education. Local 16 worked with pro-labor Lane County Commissioner Joe Berney to start bringing federal funds to Lane County. The local also began cultivating relationships with key players in the education sector, such as the president of the Oregon School Board Association and the executive director of the Oregon Department of Education (ODE), as well as political allies like state Senator James Manning. Finally, Local 16 made the strategic decision to hire a grant writing contractor to help Oregon school districts and local educational agencies secure federal infrastructure bill funding to improve school buildings. Crucially, the grant writer would only write applications for projects under a PLA.
All those steps helped build a strong coalition to push for the passage of indoor air quality legislation, Benton explained. Local 16's strong relationship with ODE led to the state publicizing SMART's services on its website, promoting union sheet metal workers as the skilled technicians ready to perform indoor air quality work. ODE also sent a communication to school superintendents seeking initial school districts to participate in the grant-writing and application process.
The results have been immediate, Benton said.
"Within two days of the first communication from ODE, we had 22 school districts apply. Within two weeks, we had 33 school districts. Within three weeks, we had 40 school districts willing to sign project labor agreements."
And on June 23, 2023, the local's political relationships proved successful, ensuring the passage of HB 3031.
"Connecting with leadership on both sides of the aisle was incredibly important and made all the difference," Benton concluded. "In the most hostile political environment in our state's history, we passed a bipartisan IAQ bill."